Notice: We have received reports from non-customers that someone is phoning and/or emailing, falsely claiming to represent Peoples Group, and offering fake GIC products. If you receive one of these calls, please do not disclose any personal information and contact our Deposit Services line at 800-663-0324 to report the incident. The matter has been reported to Law Enforcement.
Attention: Des personnes autres que nos clients nous ont signalé qu'une personne les appelle ou leur envoie des courriels. Elle se fait passer pour un employé du Groupe Peoples et offre de faux certificats de placement garanti (CPG). Si vous recevez l'un de ces appels, ne divulguez aucun renseignement personnel et communiquez avec nos services de dépôt au 800-663-0324 pour rapporter l'incident. Cette situation a été signalée à la police.
Prepaid Card and Credit Card Products.
Visa* and Mastercard®.
Peoples Group is a leading issuer of prepaid and credit payment cards and recognized as a pioneer and innovator of prepaid cards in Canada. Today we issue millions of cards for Visa*, Mastercard, American Express, and UnionPay International in Canada. We are a responsive organization with an impressive track record.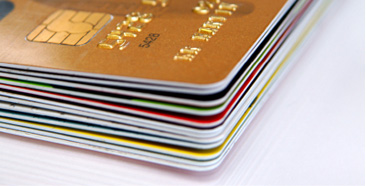 PREPAID AND CREDIT
We enable Program Managers to offer best in class card programs for consumer, corporate, and government entities. With prepaid cards, organizations can make distributions to employees and customers without the inconvenience of producing cheques or using cash. They are an excellent medium for payroll, employee incentives, and commission payments, or rebate or warranty distributions.
Learn more